This is the top 10 of cool s tuffs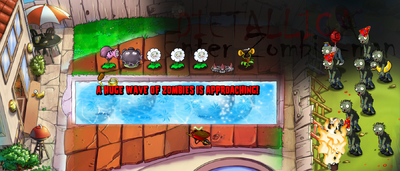 10. Stages
Edit
  In this mod every stage have changed its look.

9.Sunflower Trophy
Edit
 Wich is now a tower of heads of zombies.

8-7. Fancy plants
Edit
6.Tombstones and nuts
Edit
      They are now vice versa.

5. Zombified tree of wisdom.
Edit
     The tree of wisdom have now zombie parts.

4.Rockers and Dietallica
Edit
    In this mod the zombies are replaced with undead-rockers. Dietallica is a rock zombie band that have just one single - Enter Zombi-man - that's a parody of Metallica's Enter Sandman.

    Also Mj is parodyated with THIS IS BRAIN! but Mj is not Michael Jackson (MJ).

3. Dr. Zomboss's Zamboni
Edit
    Dr. Zomboss's Rv is replaced with a zamboni.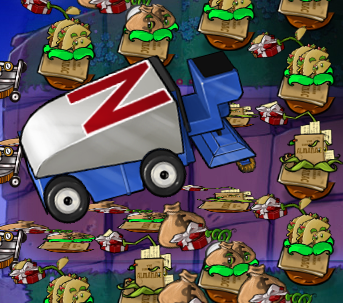 2. Icy plasma and its features
Edit
        The pool is now an Icy Plasma pool ans some of plasmatic plants are having now a more icy look. Also the seaweed is now made from ice cristals or cubes.

1. Compiled renames
Edit
       This refers to the start screen or the reaparition of MJ in this mod.

0. My choise - The "FUTURE" mode
Edit
       In PvZ MASHED the sunglases are replaced with face expresions.