Party Mod

Created By Jeremy...

Proggres:

88%Done

Information:

This mod related to party! :)

Release Date:

None

Download Link:

none

Price:

Free.
This mod has a part of fanon plants and a part on fanon, that not even created at PVZCC.
Repeater - Regalaxer
Wall-nut(Explode-o-nut and Giant Wall-nut) - Freeze-o-nut(but with pirate hat)
Sun-shroom - Sunshine-shroom
Sunflower - Robo-flower
Peashooter - Galaxy Pea
Gatling Pea - Gatling Galaxy
Lily Pad - Red Pad
Kernel-pult - Pop-pult-corn(aka:Popcorn-pult)
Jalapeno - Oil-peno
Still working!
Screen Door Zombie - Sheild Zombie
Dr. Zomboss - Dr. Jalapeno
Still working!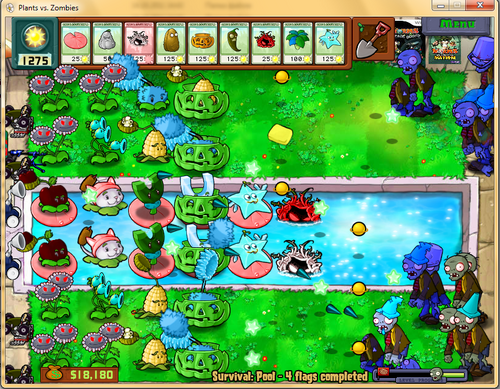 Ad blocker interference detected!
Wikia is a free-to-use site that makes money from advertising. We have a modified experience for viewers using ad blockers

Wikia is not accessible if you've made further modifications. Remove the custom ad blocker rule(s) and the page will load as expected.